This post was contributed by Le Dang Khoa (Kevin) Pham, a Civil Engineering freshman from Ho Chi Minh City, Vietnam.
Before coming to the United States, I had been going to "international schools" in Vietnam. Essentially, they are private schools that combine two educational systems: one of the systems is similar to the traditional Vietnamese way, and the other is from a different culture or nation. I was introduced to English textbooks that talked about subjects like mathematics, literature and science a little bit differently from traditional Vietnamese textbooks, which greatly enlightened me on how the western world teaches these subjects.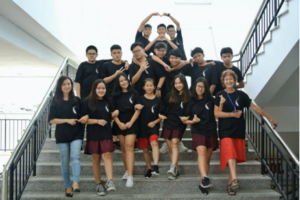 Being constantly exposed to the English language, and provided with plenty of opportunities to use it, heavily influenced my fascination in studying in a western country.
I started watching many American movies and TV shows and listening to a lot of American music, and overall, I was getting increasingly invested in the American culture. At the end of my freshman year in high school, I decided to finally study in the country that I had been admiring for so long.
I decided to attend UT because of its well-respected engineering programs and reputation as a school. My love for Texas' diversity, culture and people also contributed to the process of making that choice.
I am amazed by how much school spirit and pride the students at UT show. The current pandemic definitely has an impact on me getting to know my peers, but through what I have seen thus far, the school has a lot of interesting and enthusiastic people, and hopefully, I would be able to be friends with some of them after everything gets better.
My transition was not necessarily smooth nor easy. Even though I thought I knew enough about the American way of living, I was still caught off-guard by a decent amount of cultural differences.
It took me some time to learn about seemingly insignificant things like small deeds of courtesy, such as letting someone enter the building first, holding the door for someone or saying "thanks" way more than I used to. Learning about what comments or questions are considered disrespectful in the states was also quite tough because I had to do it the hard way sometimes. Topics such as weight, age, gender and so on do not hold the same significance in Vietnam as they do here, and I was sometimes caught making comments or jokes that were considered rude. However, some talking usually managed to fix the misunderstanding.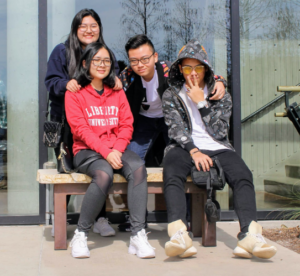 The biggest hurdle in adapting to my new life in this foreign country was my inability to make friends. I have always been quite shy and introverted, and unfortunately, I could not find common interests with a lot of students at my first school in America.
During most of the conversations I had, I was pretty uncomfortable and awkward because it was difficult to find intriguing topics to talk about, making the interaction unnatural and quite exhausting. As a result, my social anxiety became worse.
I spent most of that first year locked in my room and leaving my mental health unchecked. The uncomfortably cold weather of Missouri, where snowy and icy roads and biting winds are the norm, was not helping me deal with my personal struggles either. Eventually, I decided to escape all the bad experiences and, following a friend's suggestion, move to Texas altogether the next year.
I knew Texas was a big state with an incredibly diverse population. The weather here would also be more similar to what I was used to back in Vietnam. I arrived bearing the faintest hope that I would meet people I could truly connect with — and I did.
I met my two amazing best friends, both beautiful souls that helped me regain my happiness and take care of my mental health. I also gained the courage to put myself out there a little more and engage in various activities. I began finding more common interests between me and my peers, and our conversations became more exciting and natural. Our cultural differences started to disappear gradually, and I finally began to embrace the wonderful culture here.
At the moment, my friends here have been the people in my dorm building at Whitis Court; we are all part of the Global LLC. Though there are only five of them, the size of the group helps everyone feel more comfortable around each other and allows us to hang out as a whole group more easily. We do cooking, game nights and movie nights; my friends even threw a surprise birthday party for me! Not only that, but we have also eaten out, gone to a karaoke place and played laser tag together! Global LLC allowed me to also get to know some people outside of my building through events like pumpkin carving and interactive virtual meetings.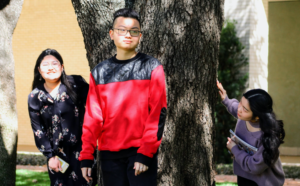 Being in America for more than three years already, I have gotten used to life without the presence of my family; however, before the COVID-19 pandemic, I was able to return to Vietnam twice a year which made managing homesickness more feasible.
Homesickness is a prevalent issue for many college students. It does not matter whether your family is two hours or two days away from you — the lack of family presence will impact your life.
To cope with homesickness, I call or text my family a few times a week to check on them or tell them things that are happening here. My mindset also helps me decrease the mental distance between me and my family; rather than paying too much attention to the physical distance, I think of it as me going to school and that my family is still doing well back home. When you manage this, the separation will seem much less serious and frightening.
Speaking of family, I am incredibly grateful for my best friend's family for letting me come over on the weekends and even inviting me to stay for the whole summer this year. Getting "adopted" was not something I had on my mind before coming to Texas, but I truly appreciate the family for helping me deal with issues, taking me to places and teaching me what life in America is about.
I was able to develop a close relationship with my best friend's brother-in-law, who provided me with more support than anyone has since I came here and never asked for anything in return. He is an engineer, so he has taught me about fascinating concepts in the engineering field and how to solve practical problems. As an aspiring engineer, I enjoyed having those discussions with him. I am extremely fortunate to have people that are willing to lend a helping hand and treat me as if I were one of their family members.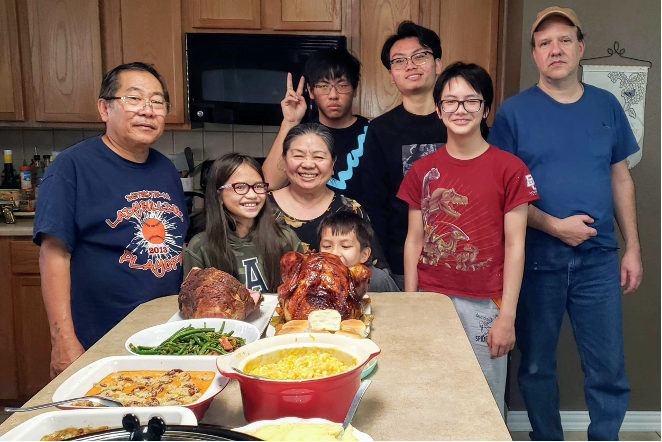 Under the current circumstances, I managed to pick two hybrid classes and two completely online ones for my fall semester. Because I can do almost everything at the convenience of being in my room, I sometimes struggle with keeping myself on track, miss a Zoom meeting or do not allot enough time to study for an exam. Procrastination is one of the major problems I face during these times.
Though 2020 has been a strange year, I am extremely glad that my transition to UT was quite pleasant. School has been great so far, and the people I have met have been amazing.
During my time here, other than doing well academically, I hope I grow as a person and become more responsible, mature and hardworking. I hope everything will somewhat go back to normal next year and everyone, especially the class of 2024, can enjoy being a Longhorn. Stay strong, and stay safe. Hook 'em!