Looking back to when I was a 17-year-old girl in Karachi, Pakistan waiting to hear back from universities I applied to, I never thought I would end up where I did. The University of Texas at Austin was the very first university I heard back from, and I knew in my gut that was where I wanted to go.  
On Aug. 9, 2017, after about 24 hours of travel, I made it to Austin. Driving into Austin from Houston, I was a bundle of nerves, thinking I had made the wrong decision and not liking what I saw at all. I remember attending the international student orientation and registering for classes the next day, which was a stressful experience that made me think I was not cut out for college and would not be able to do this.  
However, three and half years later, I graduated a semester early with a bachelor's in social work and a minor in economics. I've learned some things during my beautiful time at UT Austin — things I didn't know until I experienced them.  
First Year: It's okay to feel overwhelmed.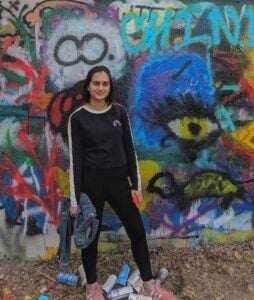 If at any time it feels like classes are getting to be too much and you have one or two absences you are allowed in a class, use them. Use those absences to catch up on classwork, assignments, sleep or "me" time. If you are the type of person who knows you will not be using absences for any other reason, then go ahead and use them for yourself.  
I had never experienced anything like the way college functions here before. The workload, the long walks from one class to another and the homesickness were all new to me. Taking a day or two, especially during my first year at college, really helped me to get back up and at peace whenever I felt like I was feeling down.
Second Year: Speak up during class.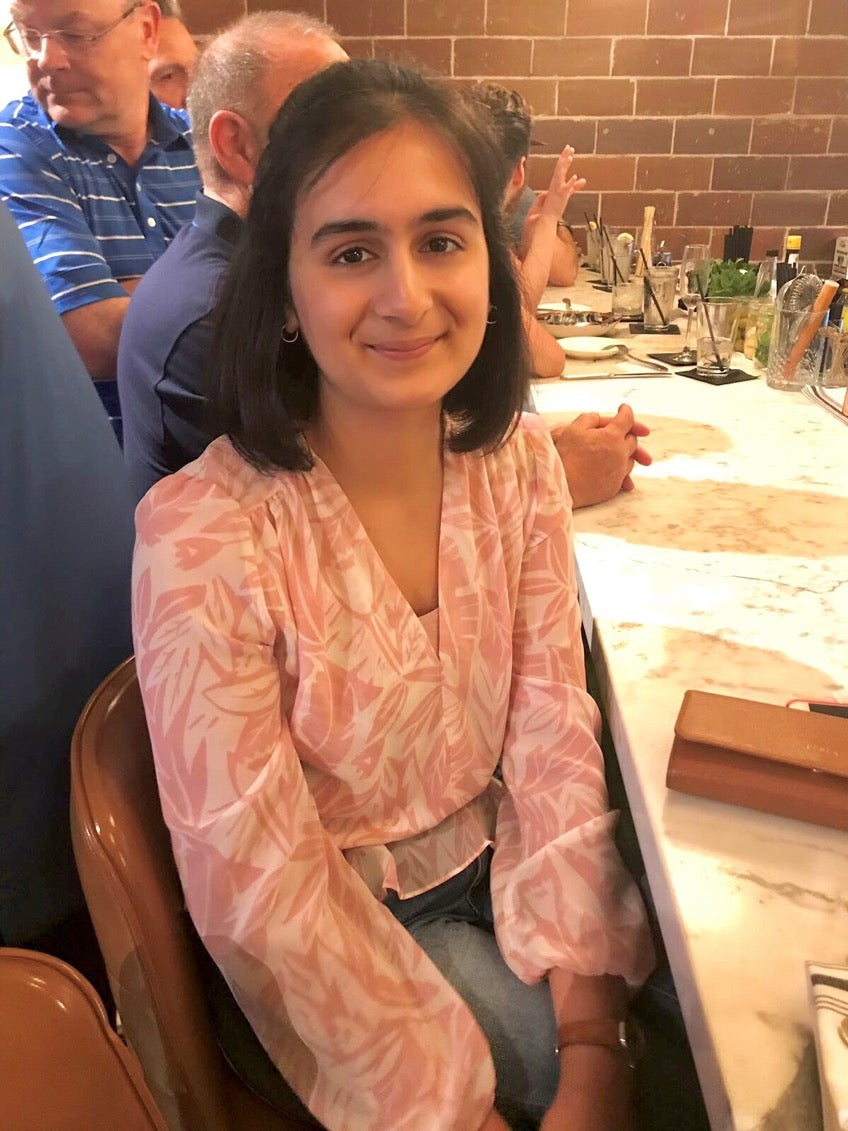 As an international student with a distinctive accent, I always had different experiences than the students in my class and felt self-conscious sharing my opinions and stories. However, by my second year, I had mustered up the courage to speak up in class and share my personal experiences and opinions. To my surprise, I received an overwhelmingly positive response from my peers and professors.  
In my social work classes, I was often one of two international students, if not the only international student in class, which led me to be a little conscious. It did not take me long to realize that I am among people who value the opinion of someone who has been raised in a different country than them.
Third Year: Understand what classes require in terms of study habits.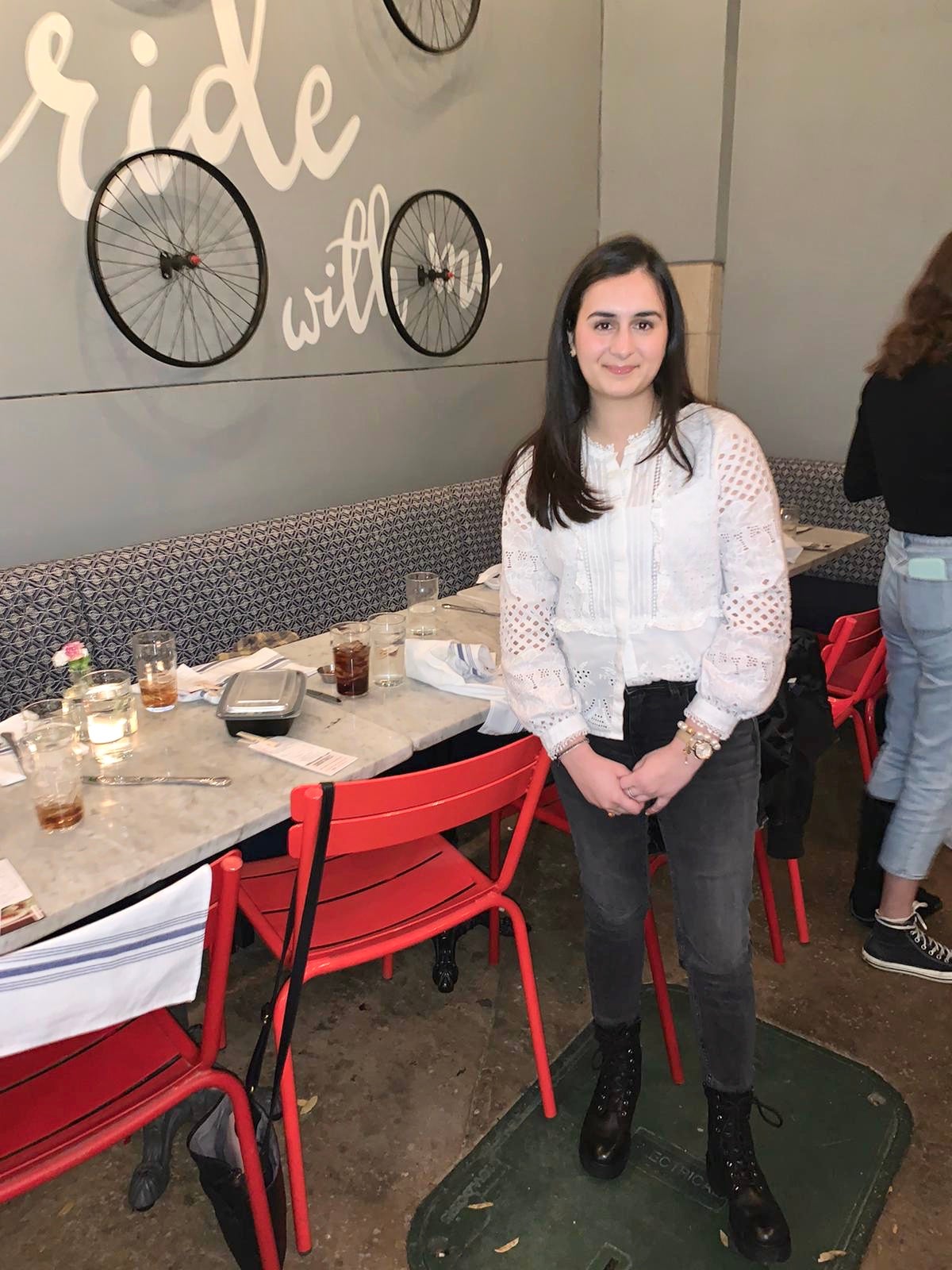 As someone who had been schooled under the British schooling system, I was new to the American method of studying. Taking my first and second year to try various study tactics and seeing what works for me and what doesn't was extremely helpful. I learned more about myself and what type of a study–work routine suits me best. I believe it is imperative to know that these things change over time. Sometimes, one routine may be optimal, and at other times, another routine. Staying open to different options and being flexible was helpful for me.
Fourth Year: Trust yourself and trust the process, because before you know it, time has passed.
And just like that, I was in the fall semester of my senior year—my graduating semester at UT Austin. I spent it doing my field placement at a company and I was, consciously or unconsciously, using all my learning while working. I found myself reminiscing on all the beautiful memories I had made and was in the process of making. I became a more adaptable person, especially with the circumstances the world was facing during the global pandemic.  
My last semester at UT Austin was a bit of a stretch. It had been a year since I had been home to Karachi, Pakistan, but my growth over time gave me the courage to push through and keep going. I gave it my best, thinking that graduating at the end of it all will be worth it.
However, I was given the sweetest, most unimaginable surprise: becoming the first-ever international student commencement speaker for my social work graduating class. As something I had dreamt about since I was 15 years old, I really thought this would always remain a dream for me. I did not expect it to come true. My last semester at UT Austin taught me this: dream and work hard, and things will fall into place for you.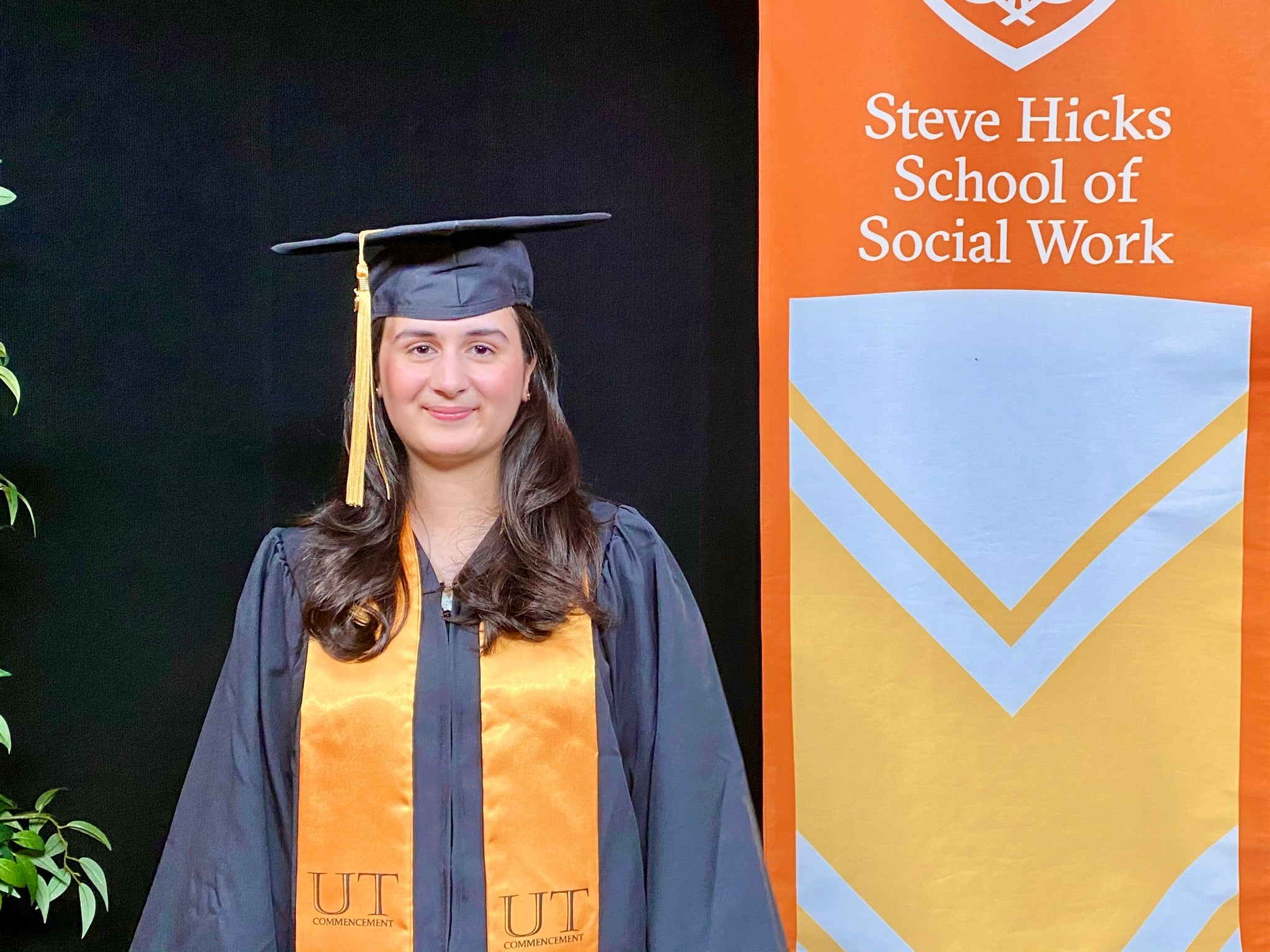 It's all about trying. Keep trying no matter how difficult. If it is meant to happen, it will. If it does not happen, it probably was not the best thing for you.