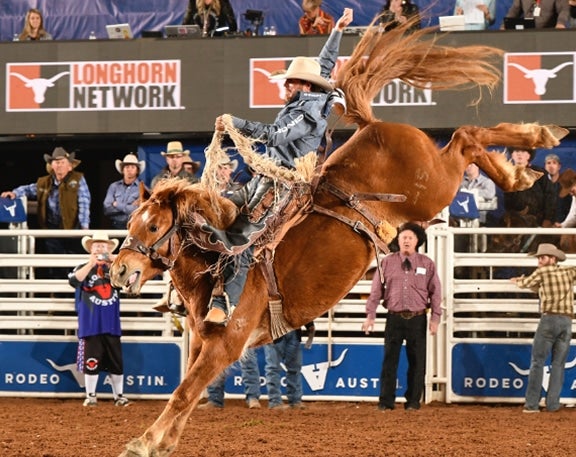 You don't really know Texas until you understand the rodeo!  
For three weeks every March, Austin plays host to one of America's top-ranked professional rodeos. Rodeo Austin started in 1938 with 16 animals on show and has grown today into one of the top rodeo events in the country. Annual pre-COVID attendance topped 250,000 people.
Fans are treated to classic ProRodeo competitions like bullfighting, steer wrestling and mutton bustin'. There are also agility competitions like barrel racing—complete with Barrel Man, the rodeo "clown" whose job it is to distract 2,000-lb. (900-kg) bulls from trampling tossed riders.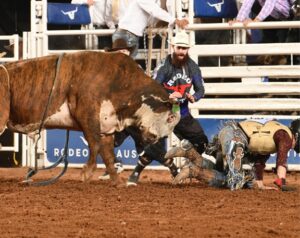 The original spirit of the rodeo was to showcase the skills and talents of traditional cowboys. It was a very popular spectator sport in the early 1900s. Today's rodeo has grown in size and popularity and now also features carnival rides, concerts and even a free Texas-sized Cowboy Breakfast. Past menus have included specialty items like catfish toes!  
Rodeo Austin features 15 different livestock and horse shows, available livestreamed on Rodeo Austin's very own channel, RA TV.
The rodeo also proudly supports agricultural education and scholarship programs. Since 1981, its nonprofit organization, the Rodeo Austin Endowment Foundation, has awarded more than $8 million in college scholarships to first-year applicants attending various Texas educational institutions.  
Rodeo Austin is truly one of Austin's special gems.