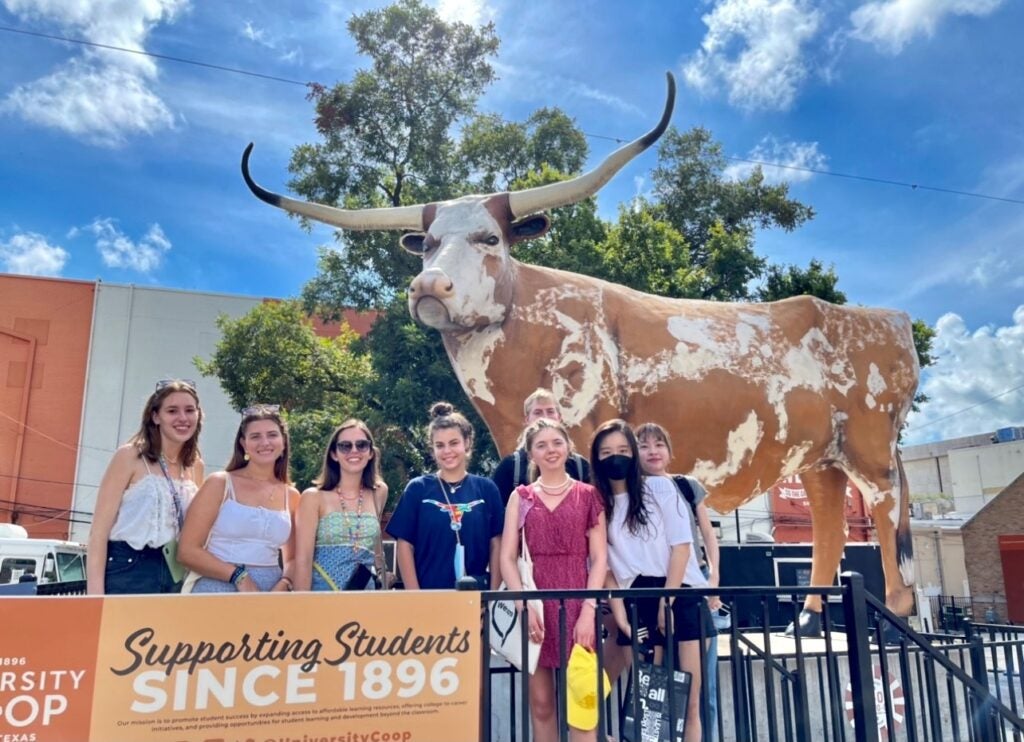 In fall 2021, exactly 1,637 international students and scholars became Longhorns. Coming from 95 different countries to contribute to UT's 12 colleges and more than 170 fields of study, these students embody UT's slogan: What starts here changes the world.
International Student and Scholar Services (ISSS) staff organized the International Student Orientation so students from afar could prepare for their Longhorn experience. The orientation began in May with a virtual session on obtaining student visas and continued with virtual pre-arrival events throughout the summer. As students prepared to travel to Texas, on-demand online tutorials covered need-to-know topics ranging from housing and healthcare to U.S. academic culture and politics.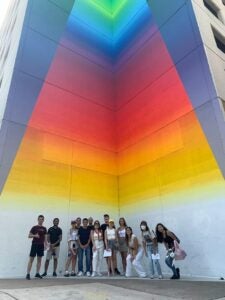 In August, International Orientation volunteers, a group composed of U.S. and international graduate and undergraduate students, welcomed arriving Longhorns with in-person tours of the Forty Acres, the surrounding Austin area and local public parks. These UT students also ran virtual mentor meetings on topics that ranged from being a person of color in the U.S. to enjoying Austin's live music scene.

"I decided to become an IOV because I wanted to help other international students excel at UT," said Chetan Goenka, a sophomore in the McCombs School of Business. "I have been in their position and understand how difficult the cultural shock and homesickness can be."  
"I hosted a virtual mentor meeting during the ISSS orientation," said Cagla Hoskara, a sophomore communication and leadership major. "I want to help incoming international students by sharing my experiences and knowledge and providing them with guidance."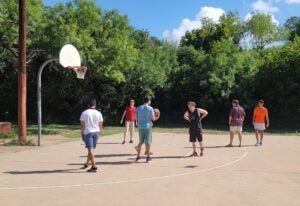 The month of events culminated in an outdoor field day and talent show. 
This semester, ISSS has continued to host events for international students to come together in community, from social hours to informational sessions on U.S. sports and the upcoming international open mic night at the historic Cactus Café. International students connect over shared geography, multilingualism and specific interests–forming friendships that span the world.
Jia-Xun Yang, a psychology major from Taiwan, and Bushra Hoque, a master's student at the LBJ School of Public Affairs, bonded over cooking.  On a virtual discussion board, Yang shared her culinary passion, and mentioned learning to make Japanese dishes.  
"I can introduce some delicious Bangladeshi food to you," Hoque said. "We also have our own version of Japanese dishes here in Bangladesh; you might find that interesting!"  
Ziheng Yu, an economics major from China, and Kostas Stavropoulos, a doctoral student in computer science from Greece, connected over hiking in their hometowns.  
"I once hiked 30km around my city, for 5 hours," Yu said. 
"I recently discovered a hiking trail on a hill close to my house. Walking there almost makes me forget that I live in a big city," Stavropoulos said.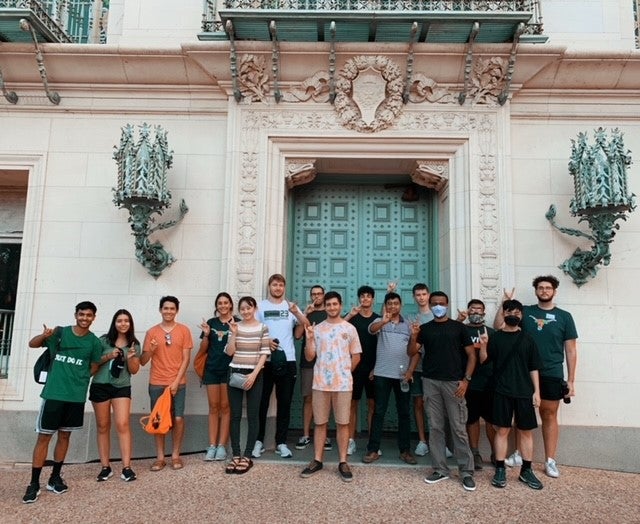 As the semester continues, international students are beginning to feel at home in Austin."I was accepted to the UT exchange program at the same time I finished reading Matthew McConaughey's book," said Léa Nardone, who moved from France to Austin to start her master's degree in law. 
Nardone refers to "Greenlights," the recently released memoir of actor Matthew McConaughey. The Longhorn alum turned UT Austin film professor and Minister of Culture wrote in the book: "All you have to be in Austin is you, and Austin appreciates it when you are."  
"My heart already belongs to Austin," Nardone said. 
This January, ISSS will run an orientation for the incoming international students enrolled for the spring semester. ISSS is currently accepting applications for International Orientation Volunteers.